---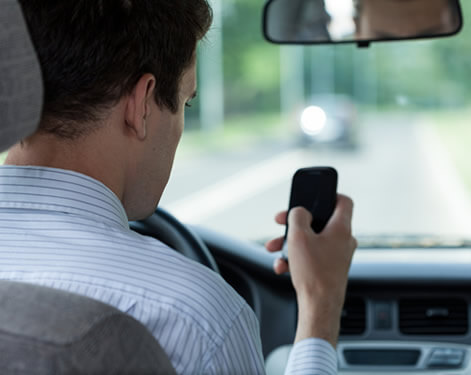 Injured In A Texting and Driving Accident?
According to the National Highway Traffic Safety Administration (NHTSA), distracted driving caused 10% of fatal car accidents in 2015. As of July 2018, texting while driving is banned in 46 states, Puerto Rico, Guam and the District of Columbia. Yet 45% of 2017 Traffic Safety Culture Index survey respondents admitted reading texts/emails while driving during the last 30 days.
That's why it's critical to have a professional lawyer helping you get the justice and financial compensation the you deserve.

---
What You Should Know About Texting and Driving
Drivers distracted by their phones are making our roads less safe. The following recent statistics shed light on texting and driving risks in the United States:
Cell phone use increases your odds for getting into a car crash by 83%, according to the 2018 AAA Foundation for Traffic Safety study.
84% of 2017 TSCI survey respondents saw other drivers texting or emailing on phones within the past 30 days.
96% say texting or emailing while driving is unacceptable, despite 1 in 3 drivers doing so within the last month.
15% of car crash injuries in 2015 involved distracted drivers; 21,000 drivers were using their phones when the accident occurred.
These distracted driving statistics are alarming and leave many innocent motorists injured due to another driver's negligence.
---
---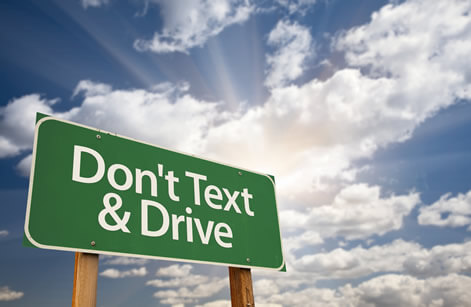 We Will Review Your Case for Free
Recovering from an auto accident is not only stressful, but it also often carries a heavy financial burden. It's important to hold reckless drivers responsible for damages and ensure you are rewarded properly for medical expenses, property damage and lost wages. Our free case review service is ready to connect you to an attorney who best fits your needs and will fight to maximize the amount of compensation you receive.
---
Why Use First Injury Help?
If you were hurt in an auto accident, it's likely you have many questions such as: Who will handle my medical bills and replacement transportation? How can I cover my lost income from being unable to work? We can help you answer these questions.
What to expect from our online service:
100% FREE auto accident claim evaluations
Never an obligation to involve the lawyer you speak to; you decide if you want to proceed.
Your info is evaluated by the appropriate attorney for your injury type
Frequently Asked Questions