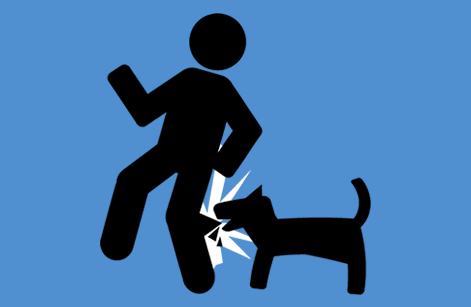 Injured By A Dog Bite?
Each year in the United States 4.5 million dog bite incidents take place and require around 900,000 victims to seek medical treatment, according to the American Veterinary Medical Association.
Filing a dog bite claim can be stressful; it's crucial to have an attorney who will fight for the compensation you deserve.

---
First Steps After Being Bitten
Identify the owner of the dog if possible. Share names and contact numbers so you can get proof of rabies vaccination from them. If possible, check with the dog's veterinarian to make sure the rabies vaccine is up to date.
Take pictures of your wounds prior to treatment.
If the injury is minor, clean the wound under running water with mild soap for five minutes. Do not use rubbing alcohol, hydrogen peroxide or iodine for puncture wounds.
Consult a doctor to document your dog bite incident and verify as to whether you need a rabies shot.
File a report with animal control in your area.
What If It's Not Your Dog?
Most states make dog owners liable for all dog bites when a person is bitten, based simply on owning the dog that did the biting. Others require the victim to prove that the dog was vicious or that the dog owner or another party caused the incident through negligence or by violating a local animal control law (e.g. leash law).
Recovering from a dog bite incident is not only stressful, but it also often carries a heavy financial burden. It's important to ensure you are compensated properly for medical expenses and lost wages. Our free case review service is ready to connect you to an attorney who best fits your needs and will fight to maximize the amount of compensation you receive.
---
---
Dog Bite Victim's Legal Rights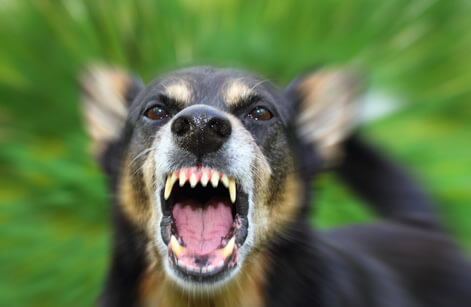 Although most dog bite injuries are not considered serious, victims of these incidents are often forced to pay out-of-pocket for emergency care and may require time off from work. The law will protect your family regardless of where the dog attack occurred and hold the dog owner responsible for injuries.
After following the steps above, talk to an attorney about making a civil claim against the dog owner. A claim will alert his or her insurance company and landlord (if any), and also could result in penalties of a sort on the owner and his dog. More important, a claim may result in substantial compensation to you or your child, including not only medical treatment past and future, but also counseling if needed.
Most home and renters insurance policies cover dog bite injuries and allow victims to file a liability claim, but receiving a fair settlement from an insurance company on your own can be a challenge. An attorney can negotiate with an adjuster, maximize your payment and ensure you receive your settlement in a reasonable amount of time.
---
Why Use First Injury Help?
If you were hurt due to someone else's negligence, it's likely you have many questions such as: Who will handle my medical bills? How can I cover my lost income from being unable to work? We can help you answer these questions. Our attorneys work on a contingency basis, which means they assume all risks and get paid a fraction of the settlement you receive.
Your injury is a priority and should be treated with great care and compassion. We understand what it takes to get your life back on track. Get your free evaluation today to find out how one of our network attorneys may help you.
What to expect from our online service:
Always 100% FREE claim evaluations
Never an obligation to involve the lawyer you speak to - you decide if you want to proceed
Your info is evaluated by the appropriate attorney for your injury type
Frequently Asked Questions